Simplify the entire audit confirmation process using a single platform
Packed with powerful features that ensure a secure and efficient audit process.
Validation
Our solution ensures that all parties are validated so requests are sent to the correct recipient. This eliminates clients intercepting confirmations and modifying information and our technology ensures auditors maintain control of the confirmation process.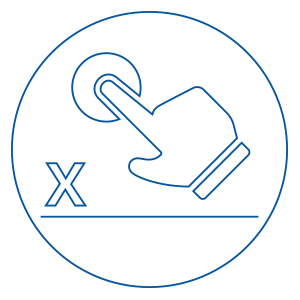 Frequently asked questions


How do I register?
Whether you're a new firm or a new user of a registered firm, creating a Confirmation.com account is easy and takes a few minutes to complete.

Download User Registration Guide


How do I send confirmations?
Follow this 5 step process:
1.    Create your client profile
2.    Select responding parties and add your requests
3.    Obtain client authorization
4.    Initiate your confirmations and await response
5.    Download the completed confirmations
Learn how to send confirmations electronically to a Confirmation.com In-Network responder.
Download the
Confirmation.com User Guide
What are my billing options?
There are no license or sign up fees for using Confirmation.com; auditors only pay for confirmations they send. By default, users will be required to pay at the point of initiating a request to a responder. We offer two credit card payment methods:

Individual Credit Card: Charges are made to the individual user.

Office Credit Card:
Firms can link a central credit  or debit card to one or more offices.


Which banks and other organizations are signed up?
You can use Confirmation.com to send confirmations to any responder.  To view a list of validated responders (banks, AR/AP departments, and law firms) using Confirmation.com, log in or sign up for an account and run the 'In-Network Responders' report. You can access this report from the 'Reports' tab or from the Dashboard in the 'Reports' section by clicking the 'List Available In-Network Responders'.


Does it comply with audit standards?
Confirmation.com complies with international, national, and local audit standards. Learn more about how our service complies with each of the governing bodies.


Where do I find help?
Visit the
Support
page to get help.