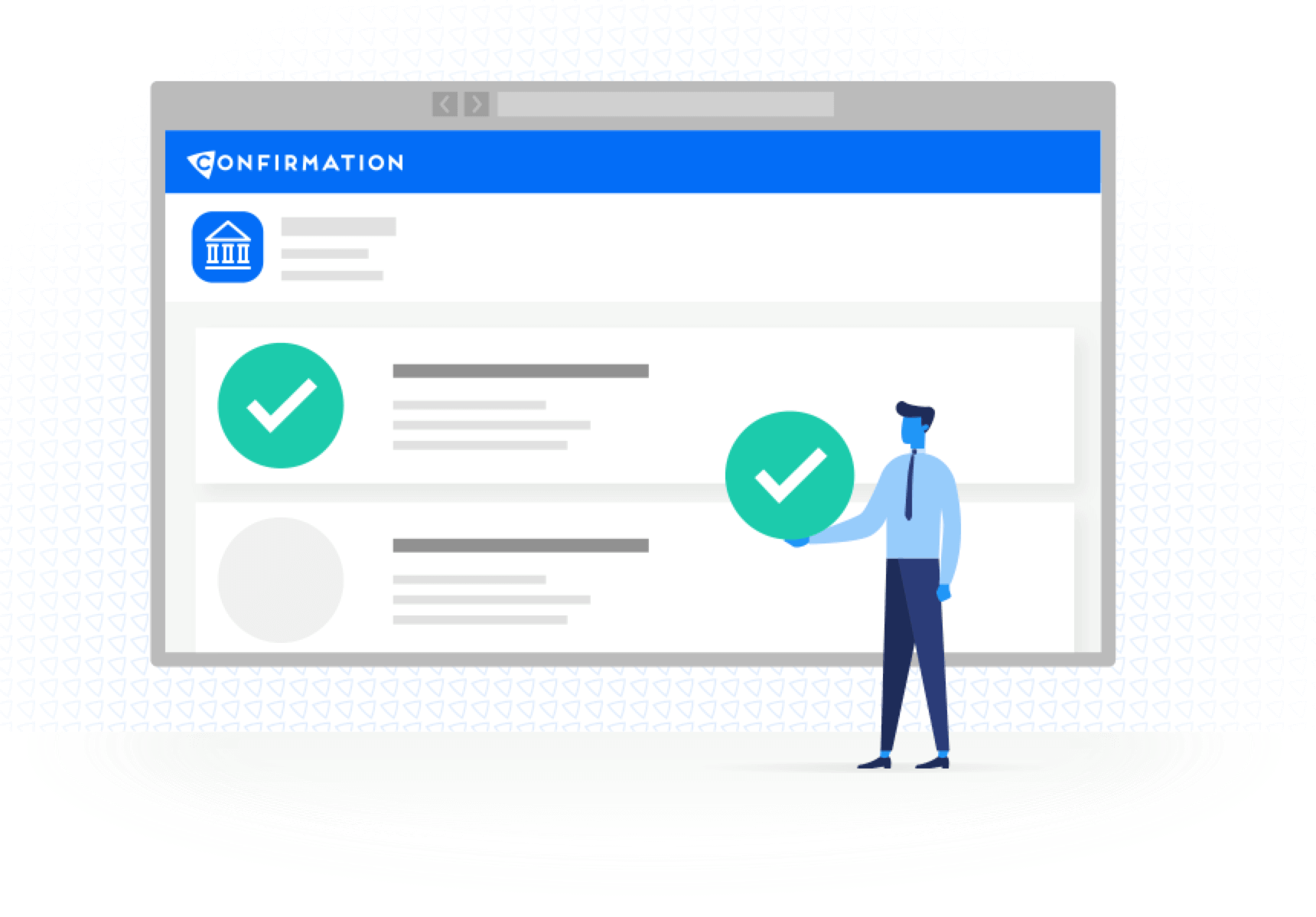 Bank references
Make more informed decisions before extending credit to your customers.
Guaranteed response
Over 1,000 banks, including 50 of the top 100, are in our network, and their responses are guaranteed.
Accurate Information
No more back-and-forth; our digital platform eliminates communication problems and user error.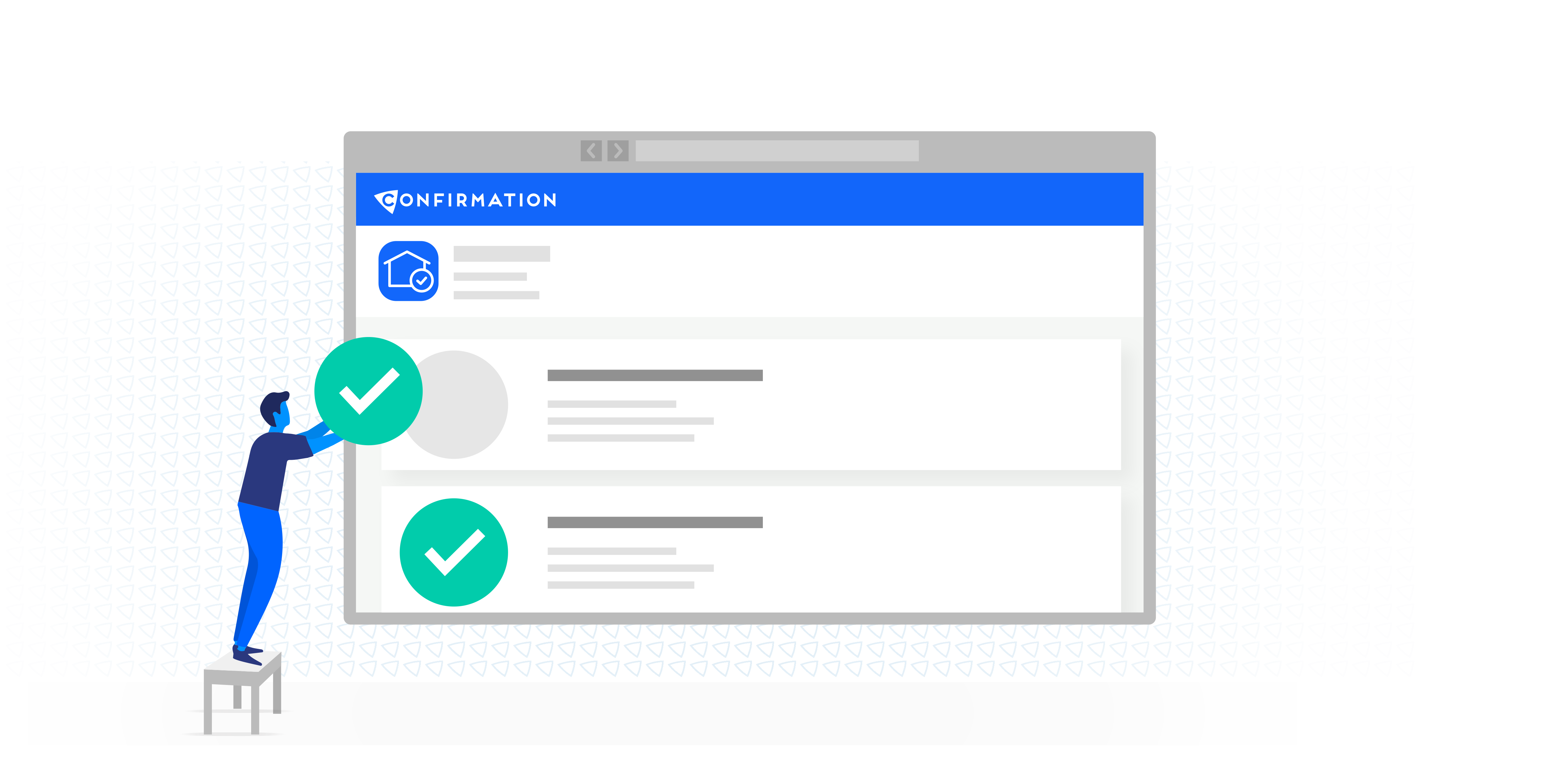 Reverifications
Speed up your mortgage post-closing audits by sending original VOD or statements to the bank of your choice.
Centralized dashboard
Confirmation organizes your work in one place online. Say goodbye to faxing and filing. Everything you need is now at your fingertips.
Quicker responses
Banks prefer receiving your requests through Confirmation, and their responses are faster when you do.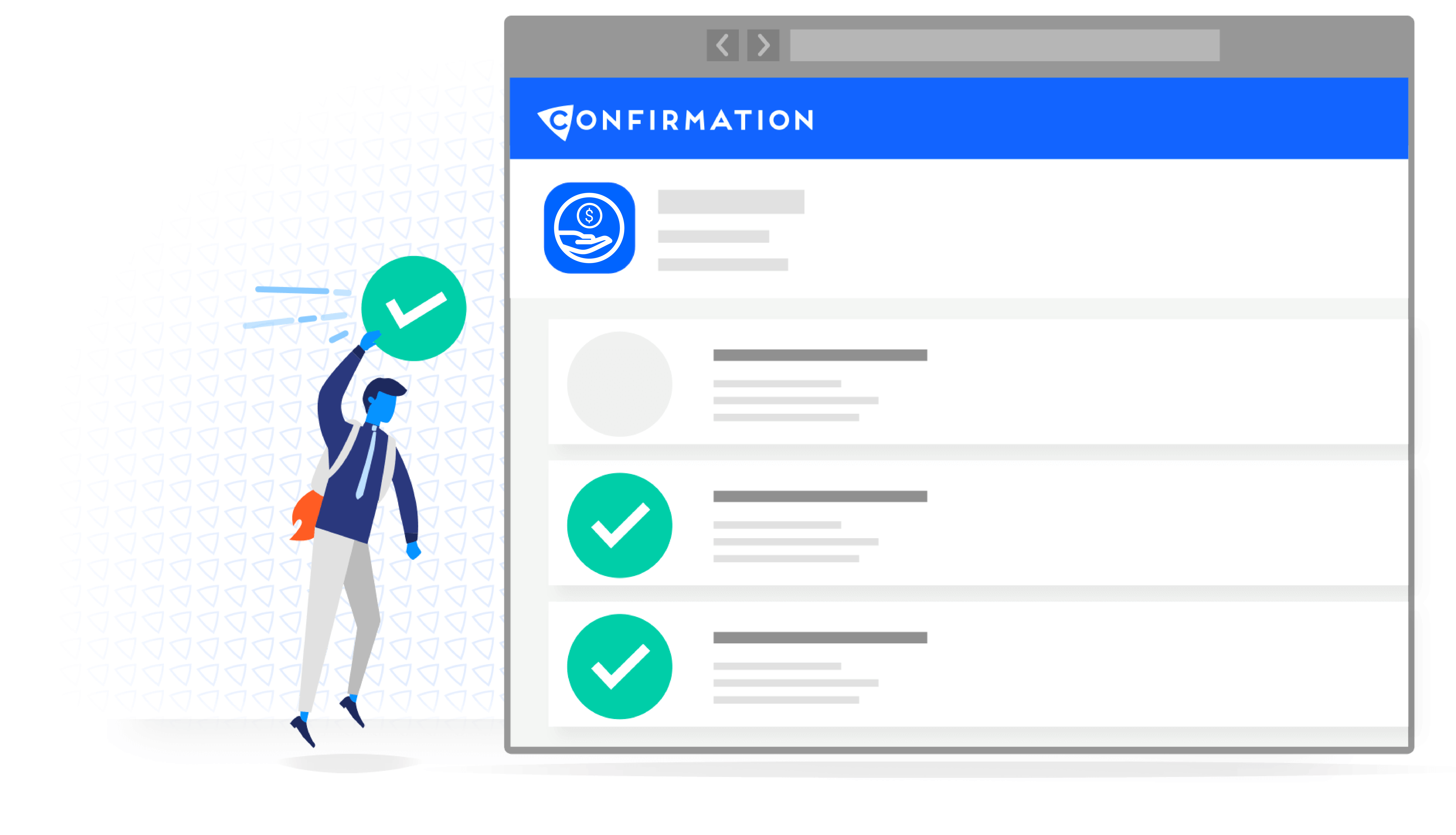 Verification of deposit
Establish your client's account balances quickly and securely, all in once place, before loan terms are extended.
Efficient process
Eliminate manual, redundant work and duplicate requests. Some banks report up to 90 percent time savings.
Secure platform
Your clients' data is safer here. Our services exceed industry standards and pass hundreds of security audits each year.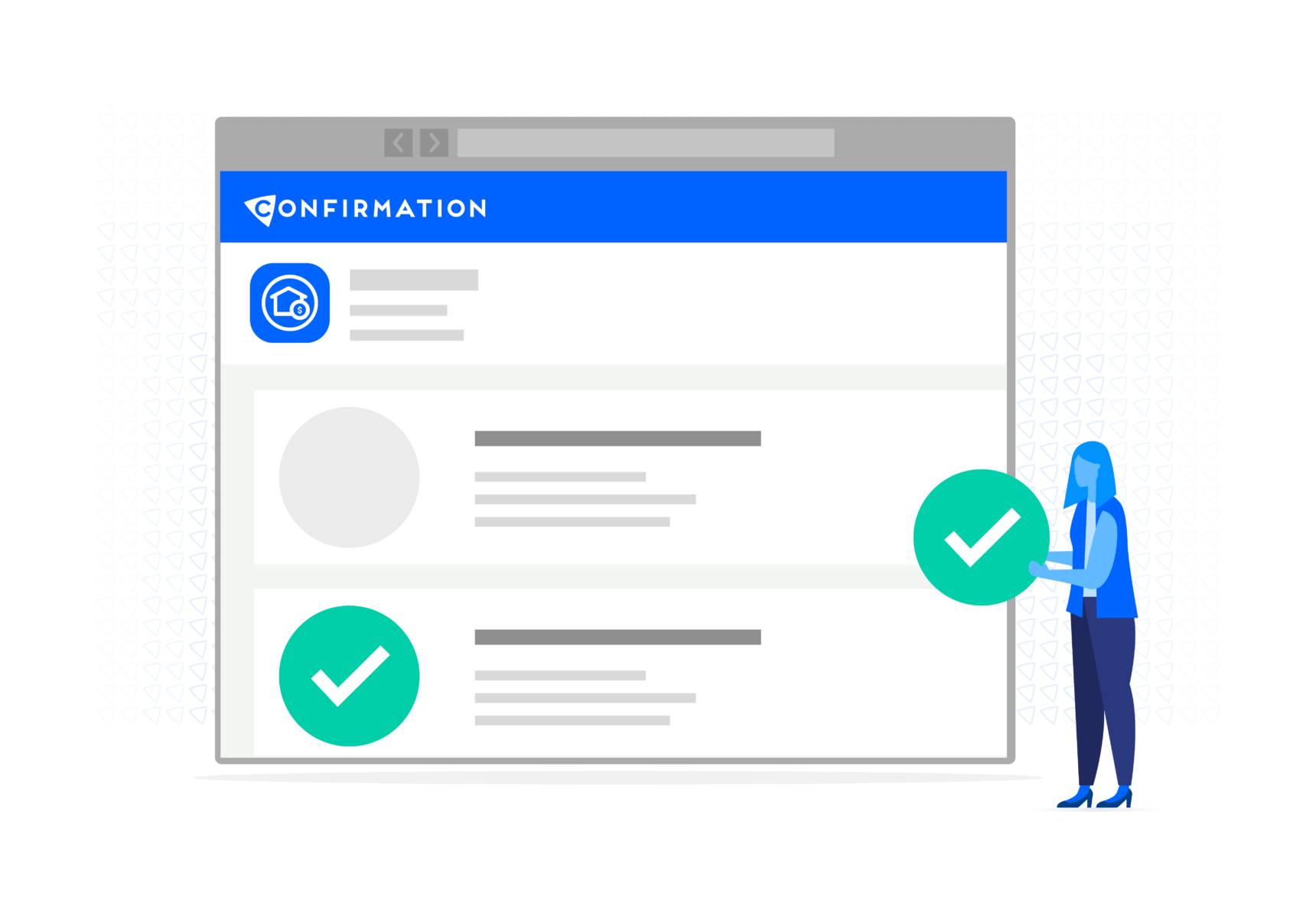 Government benefits eligibility (HUD)
Verify your clients' historical account balances in just a few simple steps.
Quick response
Getting started takes just a few minutes, and a response to your government benefits eligibility request is guaranteed from our in-network banks, and you'll usually get it in just a few hours.
Streamlined process
Our secure, cloud-based platform means you'll organize all your HUD responses in one spot that's accessible from any browser. Plus, HUD requests are free to send with Confirmation!